HEALTH WORKSHOPS
PROGRAMME:
triple action

by

"

P

URIFICATION

S

LIMMING

R

EJUVENATION"

Enjoy a original program of cleansing and full recovery of the body
in the hotel "Mir-Jan", located in the forest by the creek, in the mountain health resort of Lądek Zdrój.

The Aim of the workshop is:-a renewal of the body and stimulation it to the proper and effective functioning, getting rid of the stress and extra pounds, understanding and activate new ways to lead a healthy lifestyle.

We achieve this through the use of consonance with each method:
Mono-based diet of porridge and rice, breathing exercises, balneotherapy
physical activities (aqua aerobics, Nordic walking, dance classes – Latino fun, dancing in a circle, morning gymnastics, fit ball, mental power, shape)
wellness treatments – a variety of treatments for face and body: nutritional and lifting treatments or firming and slimming massages, vacuum "China bubble", massage with hot basalt stones or harmonizing and energizing massage.
We use both manual interaction, as well as professional beauty equipment, among others to ionization, electrical stimulation or thermal treatment of the body.
In the procedures we use high-end cosmetics containing aromatherapy substances
– French company Mary Cohr and German Lady Esther.
The workshops take place in an atmosphere of fun that promote concerts
on bowls and gongs, an evening dance and integration one and a collective campfire.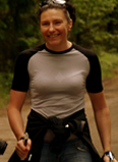 You are warmly invited
Renata Szykulska
Multiple medalist of the Polish Senior Championships
and Polish Youth Championship in the triple jump competition